Offering your Multifamily tenants storage options is critical to promoting a comfortable lifestyle. And whether you're located in a densely populated city or just outside of suburbia, additional storage space is a competitive perk that all tenants are in search of.
Most properties are heeding the cry for more storage options but unfortunately have cut a few corners that turn a high-value concept into a sub-par amenity.
We believe onsite storage is an affordable luxury that should be done right. Here are 4 ways your multifamily storage options are failing tenants and how Bradyl helps you raise the bar.
1. Over or Under Valuing
Multifamily onsite storage is an absolute must, but it should never cost an arm and a leg or undue financial stress. Simultaneously, not charging appropriately or having a surplus of availability will render your investment a flop and may not even pique your tenant's interest.
Your onsite storage should be worthy of substantial marketing and bragging rights and warrant a fair monthly fee. Bradyl clients typically charge anywhere from $35 upward per month per unit and recoup the cost of the storage investment within about a year. At these rates, 90-100 percent of units are likely to be occupied.
Plenty of offsite storage facilities can charge double or triple this rate- we are happy to provide resources to help you determine an appropriate rate for your specific location.
2.  Sub Par Security Measures
When offering onsite storage, offer as much security for resident's belongings as you do them and their homes. More often than not, tenant's store expensive valuables in their storage unit with the belief that their belongings are secure.
Though these things are usually covered under their renter's insurance, security is, more importantly, a state of mind that you and your team can offer.
Tenants are likely to feel more secure if onsite storage is private providing less temptation for theft, located near cameras or in an area that can only be accessed with a tenant's key.
3. Consider Aesthetics
Storage units usually stick out like a sore thumb. These box-like structures tend to be as ugly as sin. But it's 2019 and there's no excuse for not doing better.
Bradyl is as tired as the tenants are of unsightly structures devaluing otherwise incredible multifamily properties. Bradyl Bins are an aesthetically pleasing full height storage unit that will knock your socks off compared to wire storage cages. The Bradyl Box is an over-the-hood storage solution and an innovative response to aesthetically unpleasant onsite storage. The design and layout are both modern and functional making it easy for your tenants to access their valuables while keeping them close by in their designated parking spot.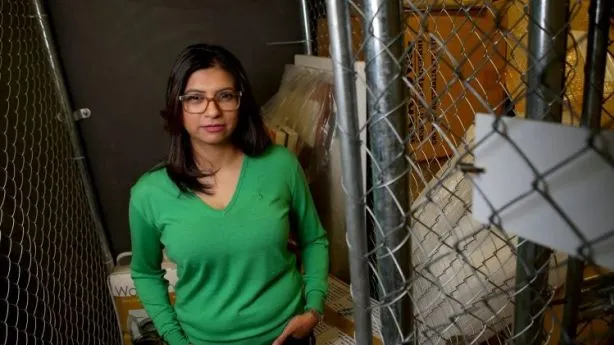 4.  Ignoring Storage Needs Entirely
Alas, the worst way your onsite storage options are letting down multifamily residents is by simply not existing in the first place. And if you think Storage Lockers are cutting–they're not.
Though we've helped hundreds of multifamily property owners and managers address their need for resident storage, we remain surprised at the number of residents who seek additional storage space at their property and go unheard by management. This often results in properties losing leases to competitors who have stayed up to date on their tenant's most desired amenities.

Easy Ways to Improve Your Multifamily Storage Options
The value of onsite storage is apparent, but for those who are hesitant on the investment (one that pays for itself in record time!) here are a few ways Bradyl Storage Solutions gets it right.
Customizable 
Don't get stuck in a one-size-fits-all deal. We make sure your units are exactly the right size, shape, and placement for your property and budget.
A Touch of Color

Beige not your cup of tea? Choose from dozens of color and shade options to jazz up your onsite storage.
New Revenue Source 
Your tenants are going to love your modern approach to onsite storage but we've got a little something for you, too.
Earn up to $5 per square foot by offering Bradyl Storage Units. Capitalize on high demand for on-site storage from Millennials expecting top-tier amenities and downsizing Baby Boomers needing a little extra space.
Your onsite storage has all the potential in the world. Ready to give your tenants what they deserve? Reach out now for a free consultation.