Meet Rising Demands
Bicycle storage tops the list of most requested amenities by prospective residents when selecting an apartment or condominium. Bradyl works with leaders in the bike storage industry to offer several different options for multi-family properties. If your property is located in a heavy cycling community then you may have noticed the property damage, dirt and debris that occurs when residents use the inside of their apartments for storage or have to carry their bicycles up and down stairwells and elevators.
Bicycle Rooms
Bradyl Storage Solutions offers a wide selection of bike racks available for indoor and outdoor use.
Horizontal Bike Parking
Organize your bike room with simple and efficient bike parking.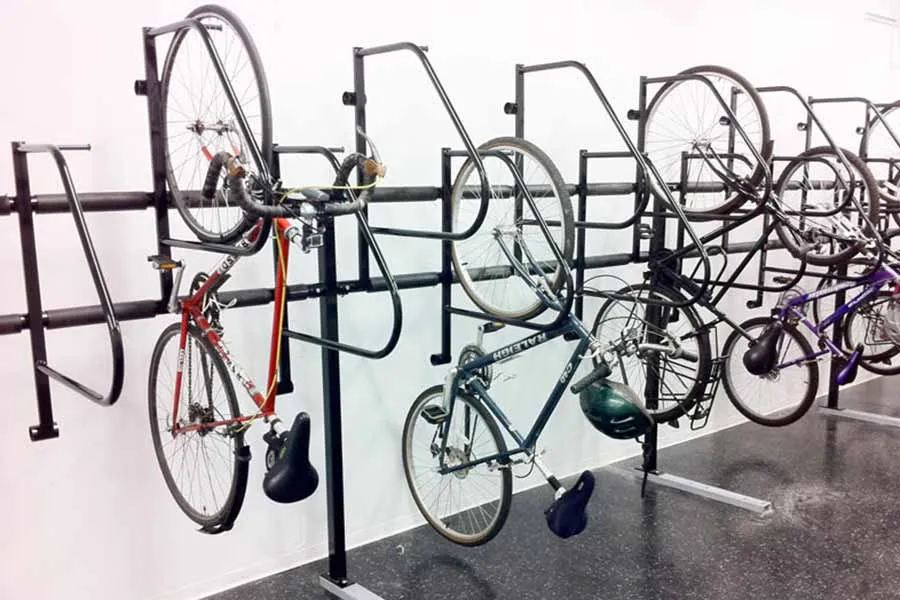 Vertical Bike Parking
Vertical bike parking maximizes space. These racks are u-lock compatible and can be wall-mounted, floor-mounted, as well as back-to-back.
Repair Station
With Optional Air Pump
The repair station includes all the tools necessary to perform basic bike repairs and maintenance; the tools are securely attached to the stand. Add an optional bike pump to your repair station.