Enclosed Storage Units That Are Built to Last
Our enclosed Bradyl Bins™ offer the privacy and security of a public self-storage facility inside your building.
Swing Door
Economical corrugated swing doors require minimal headers and open a full 180°.
Slide Latch
Factory installed on the swing door. Can receive a resident padlock and property management overlock.
Wire Mesh Ceiling
2″x2″ 16-gauge wire mesh ceilings are a cost-effective theft deterrent.
Customizable
Protect your investment and customize your Bradyl Bin to suit your specific needs.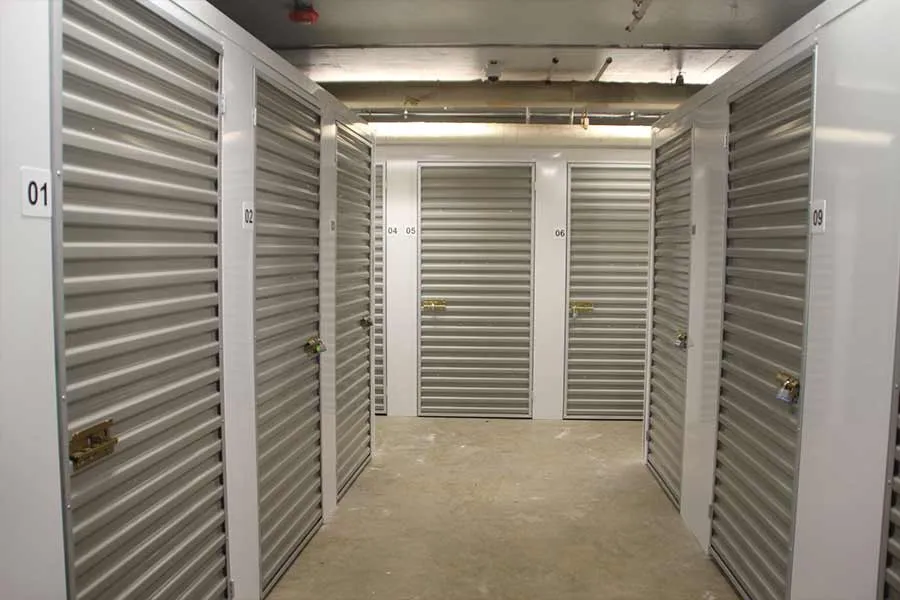 After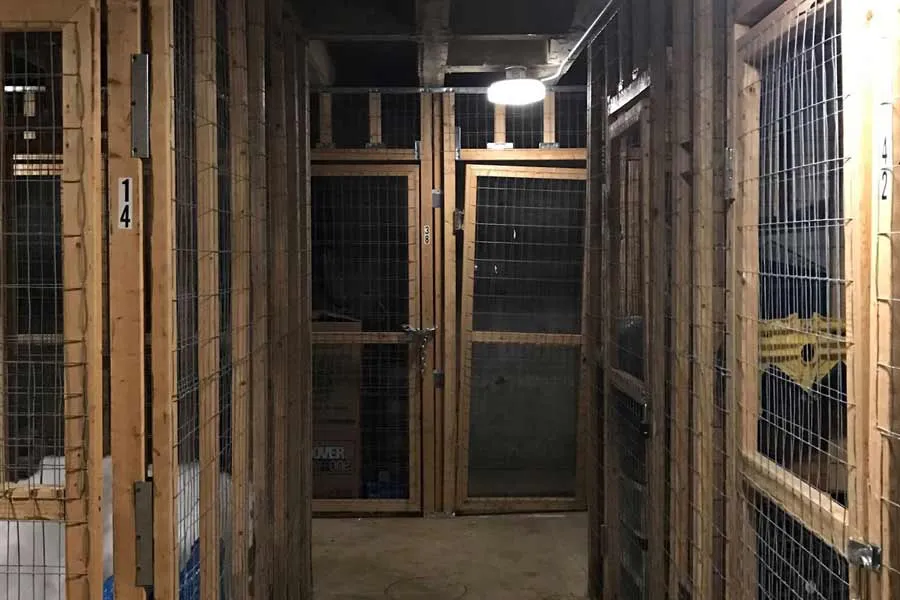 Before
More Attractive than Wire Lockers
Attractive private structures available in a variety of door colors and options. Each Bradyl Bin™ is custom manufactured and assembled on site. Wire mesh ceilings allow for overhead lighting, ventilation and fire suppression systems to function effectively. Custom designed to fit awkward areas such as angular spaces, corners and around support structures.
After
Before
Turn wasted space into revenue
Storage space is in high demand, especially by Millennials who expect top tier amenities, and Baby Boomers who are downsizing from larger, single-family homes. The absence of adequate storage space can be a deal-breaker for prospective residents focused on the "live, work, play" environment that allows them to go from home to any other activity without a second stop at an off-site storage facility. Storage provides a tangible opportunity for increased property revenue. Buildings can earn up to $5 per square foot by providing opportunities for residents to store belongings on-site rather than at third-party, off-site locations. Competitively priced, residents prefer and will pay more for Bradyl Bins™ as compared to the traditional alternatives.
Safe and Secure
Bradyl Bins™ offer a secure and customizable storage system that residents will love. These storage lockers are private, durable and damage-resistant and come with a variety of add-ons to allow you to provide the best storage solution for your multifamily property. No matter the space you have allotted to on-site resident storage, Bradyl Bins™ can accommodate it. Our products can products can fit low ceilings, structural supports, or even curved walls in apartment garages and storage rooms.
Residents Prefer Bradyl Bins™
Residents are willing to pay for the peace of mind that private on-site storage offers. 73% of respondents who rent wire-cage style storage at their apartment building are concerned about privacy and security and 98% of apartment renters prefer Bradyl Bins™ over wire mesh lockers.
Residents are always looking for additional storage space and providing on-site options can attract prospective renters over your competitors. Bradyl offers a variety of sizes and price points to fit your residents' needs.
After
Before
Flexible and Customizable
Think your property doesn't have sufficient space for additional resident storage? Think again. Bradyl specializes in identifying often-overlooked space and implementing innovative storage solutions for these hard-to-fit or limited areas.
Innovative and Cost Effective
Think wire mesh is your most cost-effective resident storage option? For about the same cost as wire mesh, Bradyl's innovative solutions provide the privacy and security residents clearly prefer. Evolving to Bradyl quality is easy. Start by asking for a free Bradyl Bin™ vs. wire mesh cost comparison. See why primitive on-site storage is quickly becoming obsolete – and how to economically gain a competitive edge with Bradyl.
On Time and On Budget
Bradyl understands the importance of delivering on time and on budget. We work with you to accommodate any changes required in the field to ensure your project stays on schedule. Bradyl can manage your storage project from start to finish by offering pre-construction design estimates and recommending the best options within your budget.
Enhancements and Add-ons
Master Keyed Core Lock
A security enhancement, core locks are not susceptible to removal by bolt cutters. Providing the added access of a master key, these locks can be easily changed without special tools.
Roll-Up Door
A space saver, roll-up doors do not require swing clearance. Wider doors are custom manufactured up to 6'0" wide and 6'10" high for larger items or building maintenance equipment.
In the multi-family property business, Space Is Precious.
WITH BRADYL AS YOUR PARTNER, SPACE IS PROFIT.
Get an Estimate of PSF Income Potential For Your Building.