Turn Limited Storage Into Lucrative Space
Our signature Bradyl Box™ is an innovative, anti-tip and free standing storage locker that will maximize garage space by placing easily accessible storage above the hood of the car
Secure Storage
Up to 900 pounds and 72 cubic feet of secured storage for residents. All in their parking space.
Easy Access
Storage right where residents need it, one-handed opening with gas-strut doors.
Built To Last
Powder-coated solid steel construction for long term over multiple turnovers.
Increase ROI
Apartments with premium parking spaces turn extra space into a positive ROI.
In the multi-family property business, Space Is Precious.
WITH BRADYL AS YOUR PARTNER, SPACE IS PROFIT.
Get an Estimate of PSF Income Potential For Your Building.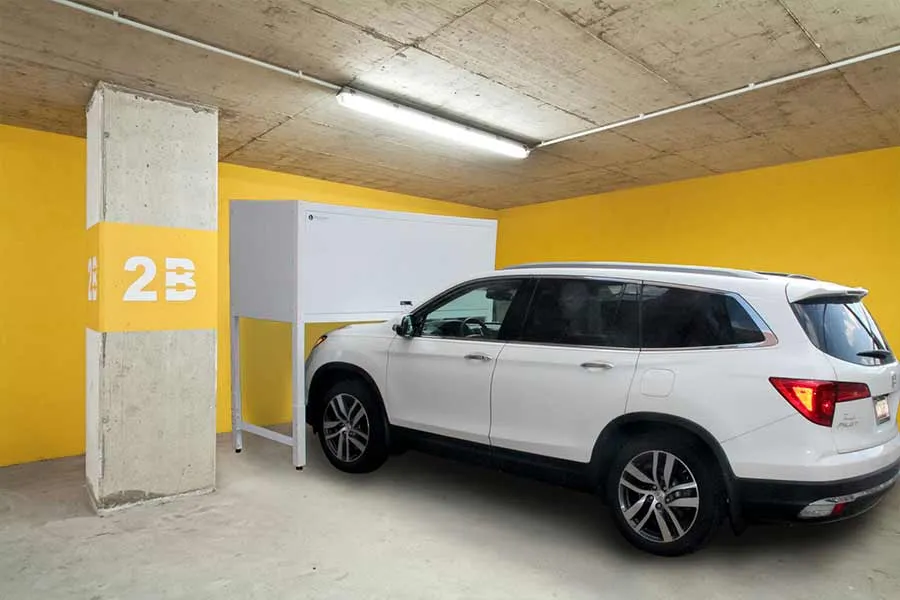 Create new revenue from existing space
Bradyl Box™ is a lockable storage unit that sits at the head of a parking space, over the hood of a parked car, allowing residents to store a large amount of their belongings in a 24/7, convenient and secure location. Designed for multifamily properties, the Brady Box™ creates the Safe, Secure, and Sustainable storage that your residents desire, from space you already have.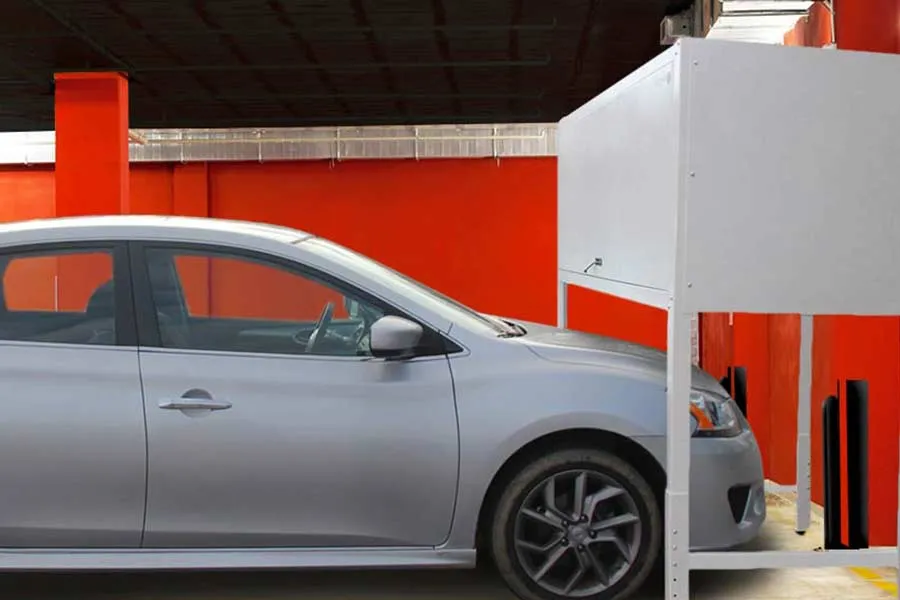 The solutions your tenants are looking for
Residents often believe living in an apartments means losing the convenience of on-site storage. They clutter their apartments and vehicle trunks, or worse, the apartment building's garage. Or, renters reluctantly spend time and money on off-site storage, knowing there should be a better solution. The Bradyl Box™ is that solution.
After
Before
Space is Precious, with Bradyl, Space is Profit
Fits over all cars, SUVs and most trucks by adjusting leg height
Fits within standard sized parking space
Free standing
Anti-tip hardware included
Lockable gas strut assisted door for secure
Storage and ease of access
Powder coated paint for rust resistance
Safety tested
No minimum orders
Perfect For Your Tenants Storage Needs
Bikes, golf clubs, skis, sporting equipment, lawn chairs, coolers, seasonal decoration- even a surfboard will fit in a Bradyl Box™! Declutter your parking garage and balconies with Bradyl Box™. With a weight limit of an astounding 900 lbs. and 72 cubic feet of storage, the possibilities of what to store in the Bradyl Box™ are endless. Enhance convenience for your residents and improve your property's appearance, safely and securely, right in your residents' parking space.
Order Now
Are you ready to turn your existing space into your next revenue stream? Click below to order your Bradyl Box™, today!