Turn Garage Space Into Storage Revenue For Your Multifamily Property
Our signature Bradyl Box™ is an innovative, anti-tip and free standing storage locker that will maximize garage space by placing easily accessible storage above the hood of the car
$500 OFF Your Second Order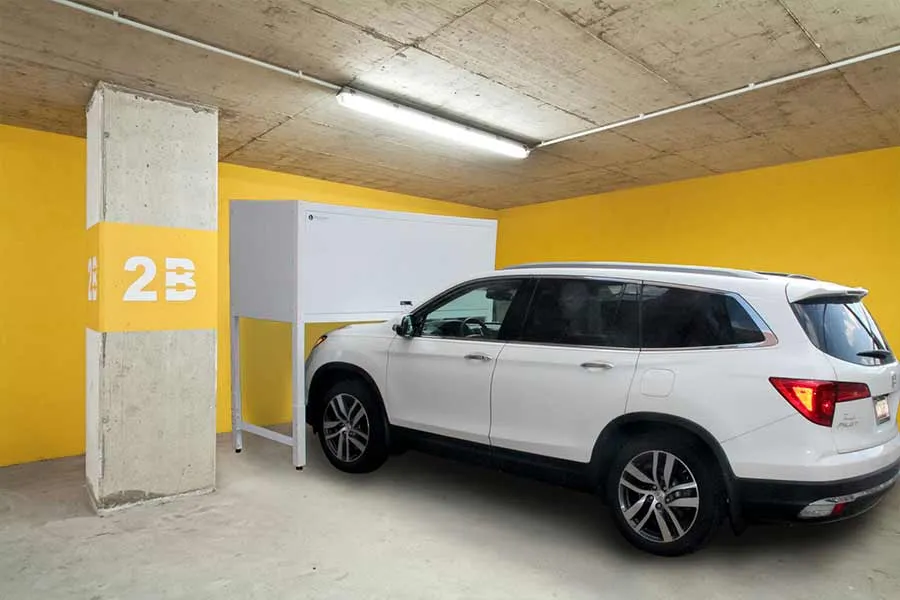 GENERATE MORE REVENUE WITHOUT RENOVATION
A $38 billion industry, storage is in high demand. Tenants at multi-family apartments spend a fortune on off-site storage solutions. The Bradyl Box™ offers a convenient, safe, and secure locking storage unit that is positioned at the head of the tenant's designated parking space. Generate more revenue with a simple-to-install convenient option that tenants will love.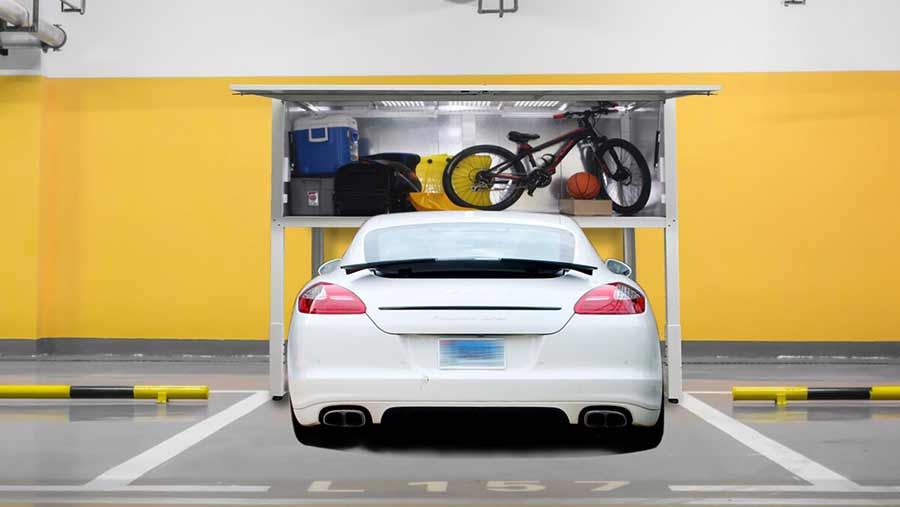 ANOTHER POWERFUL SALES AMENITY
A common concern among tenants looking for a new home is convenience and storage. Instead of congesting closets, an extra bedroom, or their vehicle with items (or worse, your parking garage), the Bradyl Box™ offers an important amenity residents have long desired. The convenience of having the Bradyl Box™ right at their interior parking space improves appeal of the facility, helping to potentially reduce turnover and minimize vacancies.
After
Before
SPACE (AND PROFIT) FROM THIN AIR
Multi-family properties that have interior garage parking have a plethora of unused space right in front of their eyes. The Bradyl Box™ offers usable space from thin air. Offer another powerful selling point with extra on-site, at-parking-level storage for tenants. Safe, Secure, and Sustainable storage makes the most of every cubic foot.
Fits over all cars, SUVs and most trucks by adjusting leg height
Fits within standard sized parking space
Free standing
Anti-tip hardware included
Lockable gas strut assisted door for secure open/close
Ease of access
Roomy and convenient at-vehicle-storage
Powder coated paint offers rust resistance
Safety tested to UL performance standards
No minimum orders
Easy assembly, setup (basic hand tools included)
Weather protected use only
Vented top protects possessions
Shipping available to the contiguous United States only
OFFER AN AMAZING IN-HOUSE STORAGE OPTION
Tenants want and need storage. The Bradyl Box™ provides a flexible option residents can rent that not only increases potential revenue for the multi-unit facility, but that also shows tenants that the property management team cares about their specific needs. This revolutionary storage option can hold up to an astonishing 900 pounds and boasts 72 cubic feet of storage space. No costly construction or inconvenient renovation required!
Secure Storage
Up to 900 pounds and 72 cubic feet of secured storage for residents. All in their parking space.
Easy Access
Storage right where residents need it, one-handed opening with gas-strut doors.
Built To Last
Powder-coated solid steel construction for long term over multiple turnovers.
Increase ROI
Apartments with premium parking spaces turn extra space into a positive ROI.
$500 OFF Your Second Order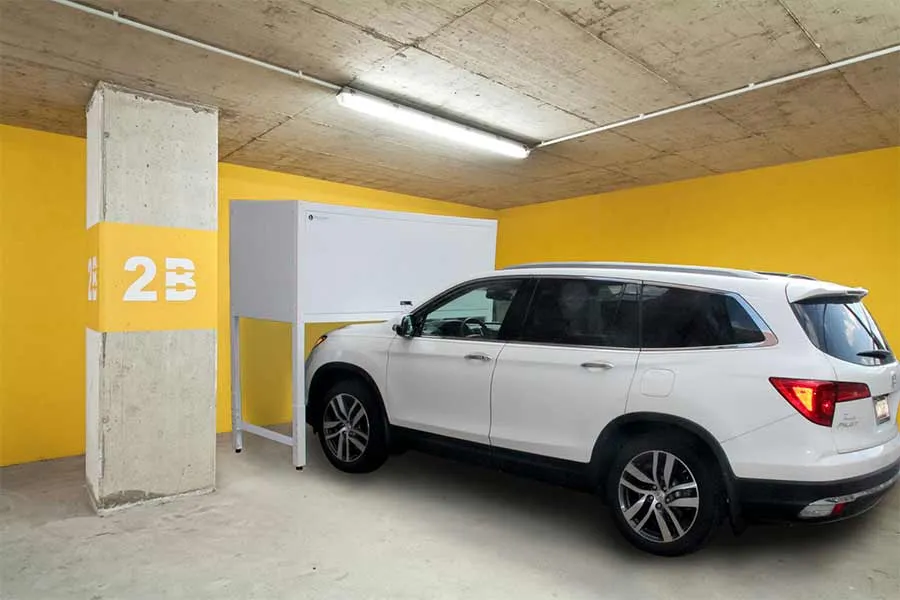 In the multi-family property business, Space Is Precious.
WITH BRADYL AS YOUR PARTNER, SPACE IS PROFIT.
Get an Estimate of PSF Income Potential For Your Building.