1901 Connecticut Ave NW, Washington, DC 20009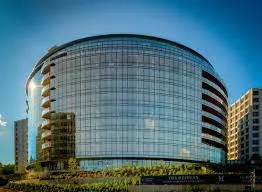 The Challenge
The Hepburn Apartments is a Class A, new construction building centrally located in Washington DC. Bozzuto management recognized that the wire-mesh storage provided in the original specs was subpar to the rest of the property's premium amenities. Moreover, the standard square design of fully-enclosed storage units wouldn't fit within the curved walls of The Hepburn's unique circular structure.
The Bradyl Solution
Alongside The Hepburn's owner and builder, the Bradyl team changed the spec design to include Bradyl's fully-enclosed storage units. The new designs maximized every inch of space, even with the curved walls. The Hepburn Apartments could offer the premium storage solutions that the target resident desired.
The Outcome
Bradyl installed 24 units, which rent for an average of $100 each and generate approximately $28,800 per year. By adding storage units that are both secure and aesthetically-pleasing, Bozzuto management has been able to improve the property's NOI and marketability.
Get Started Today
We would be happy to help you make an estimated calculation of income per square foot for you. ​​​​​​​Fill out the form below to get started.