905 N Orleans St Chicago IL, 60610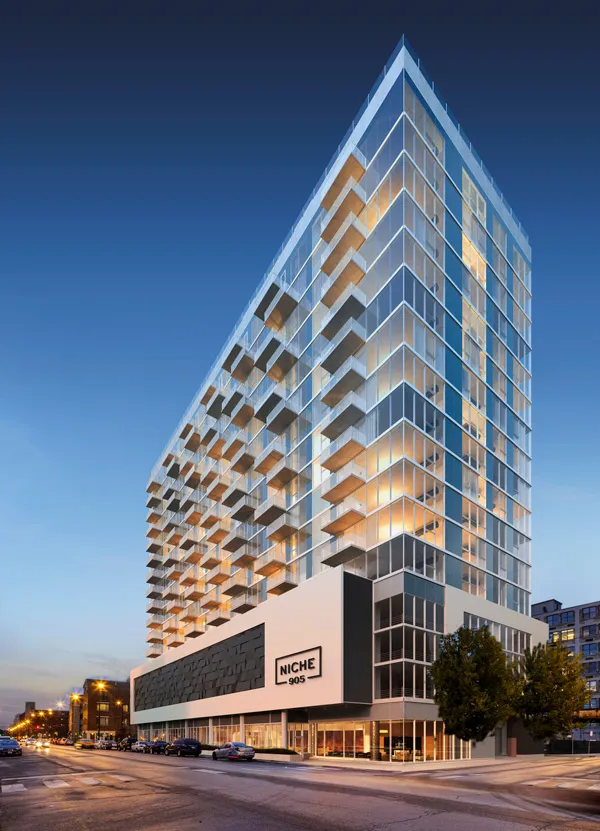 The Challenge
Niche 905 is an exquisite Class A property in Chicago, Il. With more than 200 units in place, the need for private tenant storage was long overdue. Since the building was constructed many years ago, in order to install modern storage units there was a need for a retrofit. Finding enough space to install a substantial amount of quality storage for this property seemed like an impossible goal.
The Bradyl Solution
Nice 905 staff decided to reach out to Bradyl and have them visit the property to offer their expert opinion. The Bradyl team's design was able to accommodate 24 Bradyl Bins™, and to use modern construction on an older building in a way that is safe, visually appealing, and sensible.
The Outcome
A total of 24 Bradyl Bins were installed and within the first year 14 of those are already rented out. With the currently active 14 Bradyl Bins™, Niche 905 will generate an extra $1,120 per month, which adds up to $13,440 per year in additional income.
When all of the 24 bins are in effect there will be an average monthly income of $1,920 and an average annual income of an additional $23,040.
In Their Words
"We recently received 24 Bradyl units to build on site at Niche 905. The units are high quality and extremely spacious for our resident's storage needs. 
I highly recommend utilizing this company if you are looking to add storage to your site. "
– Kendall DeLashment, Business Manager
Get Started Today
We would be happy to help you make an estimated calculation of income per square foot for you. ​​​​​​​Fill out the form below to get started.