Apartment and Condo Residents Prefer Bradyl Bins Over Cages
It's no secret or surprise that storage is a major concern for apartment and condo tenants across the country. Living in a condo or apartment limits one's ability to effectively store extra furniture, personal items, clothing, luggage, bicycles, athletic equipment, and much more. Apartment storage solutions are becoming an increasingly vital component for tenants and those looking at new apartments or condos in their near future. According to a survey conducted on the needs of tenants and future prospective apartment and condo tenants, the majority of respondents claimed they would likely put household appliances and furniture in on site storage facilities, which often include wire storage cages.
Wire Mesh Storage Cages & Lockers Present a Major Privacy Concern
The majority of respondents in the survey admitted they either own or rent an on-site storage unit, with an even greater number of tenants stating they have storage somewhere, even if it is not on-site. Yet, the single biggest concern about on-site storage is privacy and security.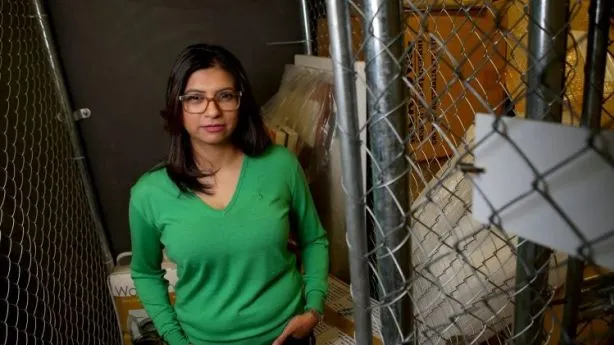 61 percent of respondents admitted they worry someone might steal items from their storage unit if they can see what's in it, such as with wire storage cages. Also, 73 percent of respondents said they simply don't like the fact people can see their belongings in traditional wire mesh apartment storage solutions.
These Storage Concerns Are Legitimate
According law enforcement experts, basic wire or mesh tenant storage lockers or cages offer little in the way of privacy and security. Anything that's visible is often a greater target for snatch and grab thefts.
Basic wire storage cages can easily be bent, pulled back, or quickly cut to allow somebody quick access inside the unit or to simply reach inside and grab an item within arm's reach.
Extra Storage Is a Top Priority
Tenants admitted that having extra storage space is within the top five most important amenities they would look for in a multifamily facility. 1 in 5 apartment renters currently have off-site storage and next to a fitness center, pool, and high-end appliances, it is the next most important amenity a growing number of residents seek.In fact, it rated higher in importance than recycling, covered parking, a playground, and a dog park. Tenants also reveled that some of the most important features for an on-site storage space included privacy, 24 hour access, and security cameras in or outside the storage area.
In short, tenants want a safe and secure place to store their personal items and the Bradyl Bin™ is the optimal apartment storage solution.
Tenants Would Pay More
With quality apartment storage solutions like the Bradyl Bin™, tenants revealed they would be willing to pay more for this type of on-site storage compared to wire storage cages or other less private solutions.
Almost all respondents responded that they would pay at least five dollars more per month for the Bradyl Bin™ compared to a basic wire mesh unit. Greater than half said they would pay $10 more per month.
If you want to see how this would translate into regular revenue, request our FREE Estimate of PSF Income Potential for your multifamily facility.
For About the Same Price as Wire Mesh, Give Your Tenants What They Prefer:
Of Renters Prefer Wire Mesh
Of Renters Prefer Bradyl Bins Over Wire Mesh Lockers
Of Renters Have No Preference
For about the same price as wire mesh on-site storage, give residents in your multifamily properties the privacy, security and quality of Bradyl Bins and Bradyl Boxes.
Get Started Today
We would be happy to help you make an estimated calculation of income per square foot for you. ​​​​​​​Fill out the form below to get started.