Customize the Details With Enhancements and Add-ons
Once you've decided to add a revenue-driving self-storage system to your property, you will want to protect your investment and customize the details to your specific needs. From self-draining floors and DiamondPlate corner guards to bolt resistant Core Locks, Bradyl Storage Solutions offers a number of upgrades and enhancements to improve the aesthetic, security and lifespan of your enclosed storage units.
Bradyl Bin
TM

Standard Features
Swing Door
Economical corrugated swing doors require minimal headers and open a full 180° to allow convenient access while moving items in and out of the unit. Swing doors are custom sized in widths up 3'-2" and heights up to 6'10".
Slide Latch
A slide latch is our standard offering and is factory installed on the swing door. Available in gold tone, the latch can receive a resident padlock and property management overlock if needed.
Wire Mesh Ceiling
2"x2" 16 gauge wire mesh ceilings are a cost-effective theft deterrent. Wire mesh provides security between units while still permitting penetration by lighting and fire penetration systems.
Bradyl Bin
TM

Upgrade Options
Roll-Up Door
A space saver, roll-up doors do not require swing clearance, which is advantageous in parking garages. Wider doors are useful when storing large items or building maintenance equipment. Doors are available up to 6'0" wide and 6'10" high.
Core Lock
Individually Keyed and Master Keyed
A security enhancement, core locks are not susceptible to removal by bolt cutters. Core locks allow management to issue keys and provide the additional option of a master key. They can be easily changed without special tools if needed.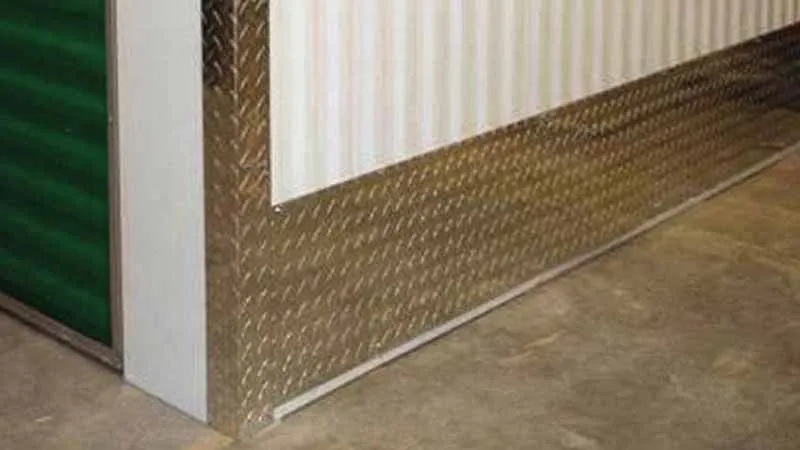 DiamondPlate Kick Plates & Corner Guard
These steel sheets protect your storage unit's walls and hallway corners. Installed along the bottom of the exterior walls and on exposed corners, they protect the storage units from scratches and dents.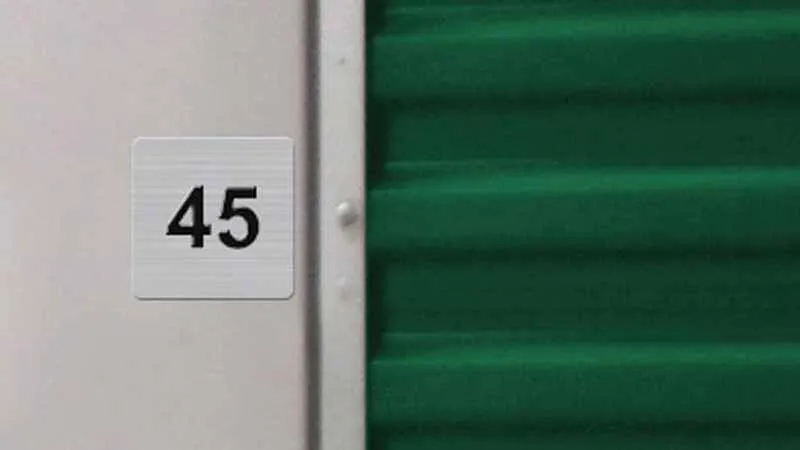 Unit Number Signage
Standard and ADA/Braille
Professional signage is available in 4"x4" faux aluminum with raised black lettering. ADA compliant signs are available.
Self-Draining Flooring
Black perforated interlocking self-draining garage flooring tiles (12″ x 12″ x 1/2″) are comprised of a rigid, lightweight, and strong material. Capable of supporting heavy loads, they have a non-slip surface design. ** Self-draining flooring available in the DC metro area only.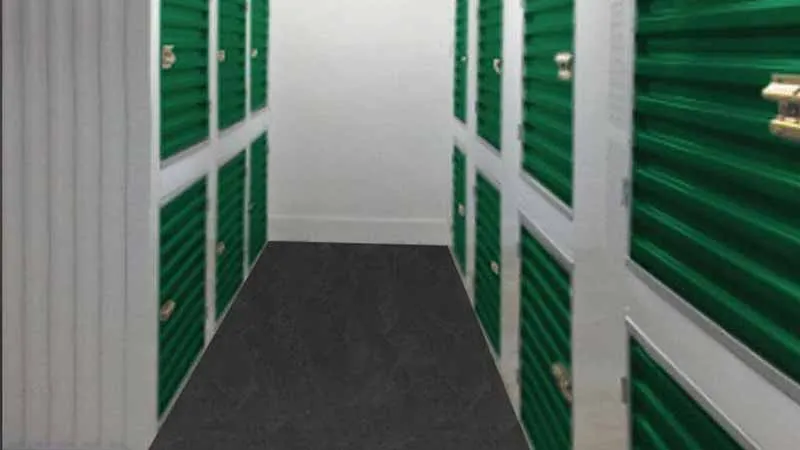 Double Tier Lockers
Double tier lockers are ideal for buildings that desire a large number of storage spaces but have a limited amount of space.
Features
Opaque walls for protection, security, and privacy
Customizable configurations and sizes for hard-to-fit spaces
Attractive structures available in a variety of colors and options
Wire mesh ceilings that allow for overhead lighting, ventilation and fire suppression systems to function effectively
Additional options available for added safety and durability including steel kick plates, corner guards, steel burglar bars, visibility windows, and master keys
Available as full height walk-ins or as double-stacked apartment storage lockers
Bradyl Bin Benefits
Aesthetically pleasing
Versatile
Ideal for high-traffic areas
For about the same price as wire mesh on-site storage, give residents in your multifamily properties privacy, security, and quality of Bradyl Bins and Bradyl Boxes.
Get an Estimate of PSF Income Potential For Your Building